Insurance Claims Assistance – Roof Replacement
Re-roofing through an insurance claim? Let us help!
We work with insurance adjusters daily and know the process.  In fact, two of our employees are former insurance adjusters!  No matter where you are in the process of your homeowner's insurance claim, we can support you in moving the process forward with more speed and ease.  Unfortunately, the insurance process is not set up for the benefit of the insured.  The process can be complex, redundant and has a tendency to get "stuck".  Our in-house adjusters know how to get things moving and the unique differences between various insurance companies.  You are busy enough without adding more to your plate.  Let us help – at no additional charge.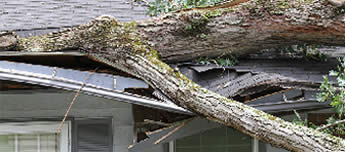 Free Roof Inspection
Our roofing inspectors are trained to identify all types of weather-related damage.  A free roof inspection with one of our licensed insurance adjusters will give you a good idea if your roof will qualify for a free roof replacement from your insurance company.  We've helped hundreds of homeowners with storm damage claims. Let us help you fix your roof and make your home safe again.

.
.
Roof Insurance Claims Assistance
Tips Before Signing A Roof Repair Contract
At SMART Roofing, we pride ourselves on being a trustworthy roofing contractor. We are local roofers and know the area and the problems that the Denver weather can cause to your roofing. Building relationships with our customers is important to us and we want you to be informed and ready when its time to file a homeowner's insurance claim. Here are a few tips to help make the process easier.
.
.
.
---
Claims Assistance

"SMART Roofing helped me get my roof approved by my insurance company when others had been unsuccessful. I couldn't be happier with the quality of work."

– J. Cuellar